Helpful Tips For Social Media Promotion of Your Ebook
a guest post by Anna Fox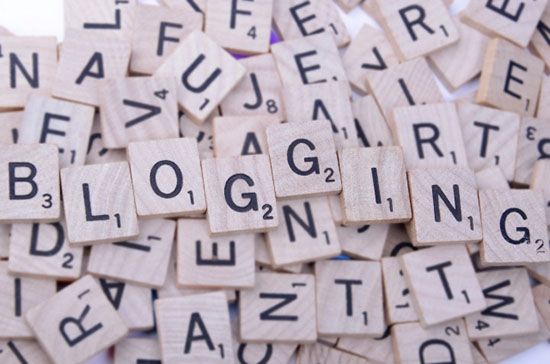 Once the words are out and the proofing is done, you'll find yourself with an ebook that's ready to be published and, if all goes according to plan, adored by the public at large, making you a healthy amount of money and establishing you as a writer whose work is well worth reading.
The trick to achieving that goal lies in your ability to moonlight as a marketer. When it comes to self-publishing, you lose the assets that traditional publishing firms have to offer, and there is probably no asset that you'll miss as much as having a well-trained advertiser on your side.
Luckily, though, the web at large and social media in particular make being an effective marketer easier than you may think, allowing you to be a full-time writer and a part-time advertiser, and all to wonderful results.
If you've got an ebook to self-publish and you want it to be the success that you've always dreamed of, follow these seven helpful tips for social media promotion of your ebook:
1. Prepare Your Accounts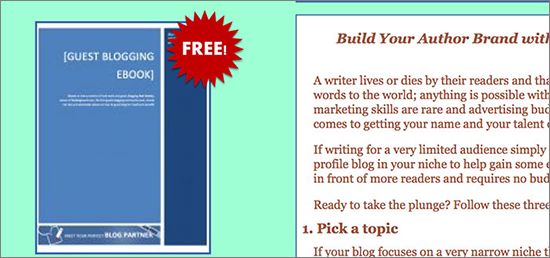 No social media promotion can take place without well-connected accounts, of course, so the first step in getting the word about your new ebook out to the world at large requires that you start making friends with people online who share a common interest with the themes and ideas that your book touches on.
Whether you're using Facebook, Twitter, or any other of the seemingly endless different social networks, such as the very helpful social sharing hub MyBlogGuest, you'll need to make as many connections as possible in order to build an audience worth hawking your wares to.
2. Orchestrate a Build Up
Exactly how far and wide you're able to spread the word about your book in advance of its release will determine just how successful your sales at launch are, so you'll need to come up with an intriguing marketing plan in the months leading up to the big release date. This can involve any number of tactics, so long as they're always aimed towards helping more people to be aware of your book, what it has to offer, and exactly why they should be looking forward to reading it.
To this end, consider releasing tantalizing details about settings, plot lines, and characters, the wittiest and most humorous of quotes from the book, and any associated media such as artwork, photography, and other visual aids. All of this will combine to have your fans genuinely excited for what's to come, even while building what will surely prove to be a loyal following as you build your writing career.
3. Celebrate Your Launch in (Virtual) Style
Parties may have required a physical address in years past, but social media has made it possible to come together with hundreds or even thousands of like-minded people virtually, and this represents a fantastic way to get your book off of the ground, build excitement among your buyers, and help both word of mouth and internet buzz to draw in many more people who may be interested in spending a few dollars in order to read what you've written.
4. Unique Hashtags and Keywords Build Buzz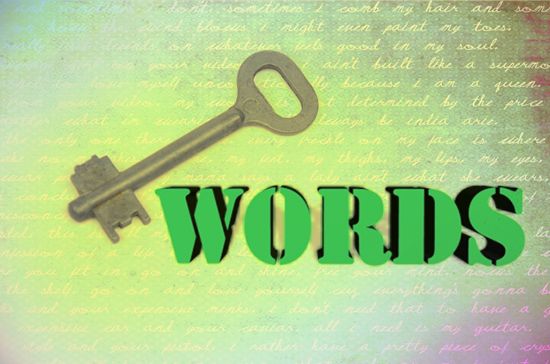 While connecting with like-minded readers, each of them a potential buyer, on popular social networking websites is a fantastic start, the real audience is out there, among the millions of people who may very well love your book, but also run the risk of never hearing about it at all.
Hashtags and keywords to the rescue! Whether you're writing about your book in thousands of words on a blog or in 140 characters on Twitter, be sure to use hashtags and keywords that reflect the many nuances of your book. For example, if you're publishing a financial how-to guide, you'd mention keywords such as "making money" and "increasing wealth." If you've written a fantasy novel a la Harry Potter, you'd go the route of utilizing hashtags like "#magic" and "#fantasy."
This type of effort is exactly what you need to draw new people into your circle, helping them to find you via searches and social trends and growing your ebook-related network with potential readers who have a real, genuine interest in your topic. Those are, after all, the people most likely to invest in the cost of your work.
5. Connect with Each and Every Fan
Your fans pay the bills; therefore, your fans deserve your attention. Even once your ebook has been released and sales start happening, be sure to continue to give your readers all of the social attention that they ask for, helping them to feel at home with both you and your book.
Besides earning the appreciation of readers and giving them a good reason to tell a friend about how well-written and approachable you are, you'll also begin building the kind of following that promises to follow you from publication to publication, helping you to achieve success in the future as you push further into your career as a writer.
6. Contests, Competitions, and Giveaways – Oh My!
Generating buzz around a new ebook, whether it be a technical manual aimed at web designers or a fanciful piece of fiction, can be exceptionally difficult, but offering up freebies is always a great way to grab the attention of potential buyers and new fans.
Leading up to the launch of your ebook, use your social media status to host interactive contests that result in your followers getting a free copy of your work. Try to create the contests in such a way that they relate directly to your topic, helping you to generate buzz not only around what you promise to give away, but also around your topic itself.
Remember: a single copy of your ebook costs absolutely nothing to give away, so don't be stingy when it comes to allowing no-cost copies of your work to make their way to the masses. Besides intriguing potential new buyers with the interest that your promotional tactics will inspire, you'll also be setting up more and more people with the ability to spread the word about how much they enjoyed and how much they took from your book, and that may very well turn out to be the most important advertising of all.
7. Be an Expert in Your Niche
With so much competition out there, you can be sure that there is very little new under the sun, and that requires that you make very sure that you know exactly what you're talking about, letting your readers know that your words are worth consuming, even amongst the many millions of words available to them at any given time.
If you're writing a technical manual, be sure to always know what you're talking about, not only within your work, but when associating with fans and followers, as well. If you've written a historical piece, know your history. If you're pushing a fantasy novel, know the niche well enough to appeal to those readers who are sure to be well-versed in the niche.
Images Credits: keywords, blogging.
About the author: Anna Fox is the writer addicted to self-improvement. She is running a blog where you can find dozens of tips for increasing productivity. For spreading the word about her ideas she is using Viral Content Buzz – free social media platform for content promotion.